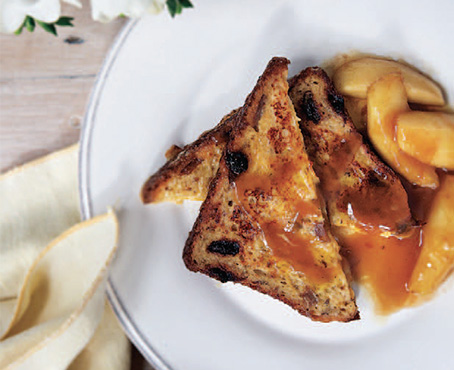 Bürgen Caramelised Apple French Toast
Ingredients
1 egg per 1⁄2 cup milk
Apples
50g butter
4 tbsp brown sugar
Method
French Toast:
1. Dip slices into a mixture of whisked egg and milk.
2. Heat a small knob of butter in a fry pan and cook the bread until it's golden on both sides and the egg mixture is cooked through.
3. Dust the slice with cinnamon and sugar once cooked.
Caramelised Apples:
1. Peel and core apples and cut into slices.
2. Cook apples in a frying pan with butter and brown sugar until apples are just tender.
3. Add a drizzle of cream and stir until a caramel sauce is achieved.