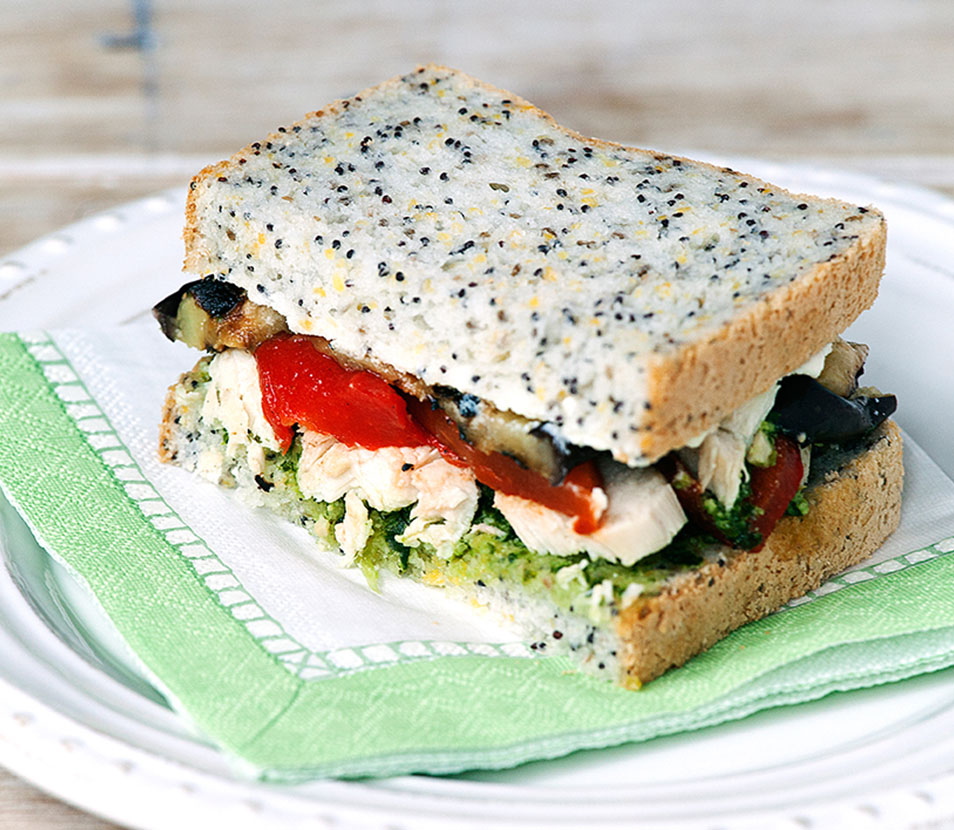 Bürgen Gluten Free Chicken Italiano
Ingredients
4 slices Burgen Gluten Free Corn and Poppyseed bread
2 teaspoons pesto
1 small chicken breast, cooked
½ char-grilled red capsicum*, cut into strips
2 slices grilled eggplant*
2 tablespoons ricotta
Method
1. Spread 2 slices of bread with the pesto.
2. Slice the chicken into strips and place on top of the pesto. Season with salt and pepper.
3. Next add strips of capsicum and then a slice of eggplant on each.
4. Spread the remaining slices of bread with a generous layer of ricotta and place ricotta side down on top of the sandwich. Cut into halves and serve. Buon appetito!
Serves 2.
*Char-grill capsicum by placing it either on a gas hob, turning until it is blistered and black, rub off skin with a paper towel and then remove membrane and seeds.
*Slice eggplant, brush with oil and cook on a barbecue grill, griddle or frying pan until the eggplant is tender.