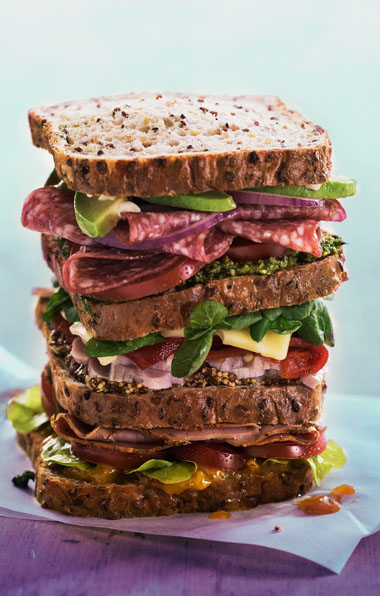 A slow-baked history with all the right ingredients
Doug is still Bürgen's Head Baker and as passionate about his craft and quality today as he was back then. In fact what Doug doesn't know about bread can be written on the back of a poppy seed. Thanks to this, Kiwis can experience the true difference with our mouth watering selection of wholesome breads, full of grains and flavour. Even those who can't normally enjoy bread can share in the taste of Bürgen with a unique range of Gluten and Dairy Free loaves.
But Doug's not one to rest on his laurels and he's constantly on the lookout for new flavours and varieties like Pumpkin Seed & Chia or Soy & Linseed. And sometimes that 'something new' can be something not-so-new, like the hugely popular Original Mixed Grain bread. A modern take on a classic that's tempted Bürgen Virgins everywhere!
Bürgen has a loyal following of customers who constantly tell us how much they love the different flavours and delicious texture of our bread. And we love nothing better than to surprise and delight Burgen lovers with new varieties that taste delicious – yet never lose our original aim for simple, beautiful bread made with true heart.
So even after 30 years, maybe not that much has changed. Doug, and all the team at Bürgen, want nothing more than to create and bake wholesome and tasty bread that you will love. Just as we've always done.