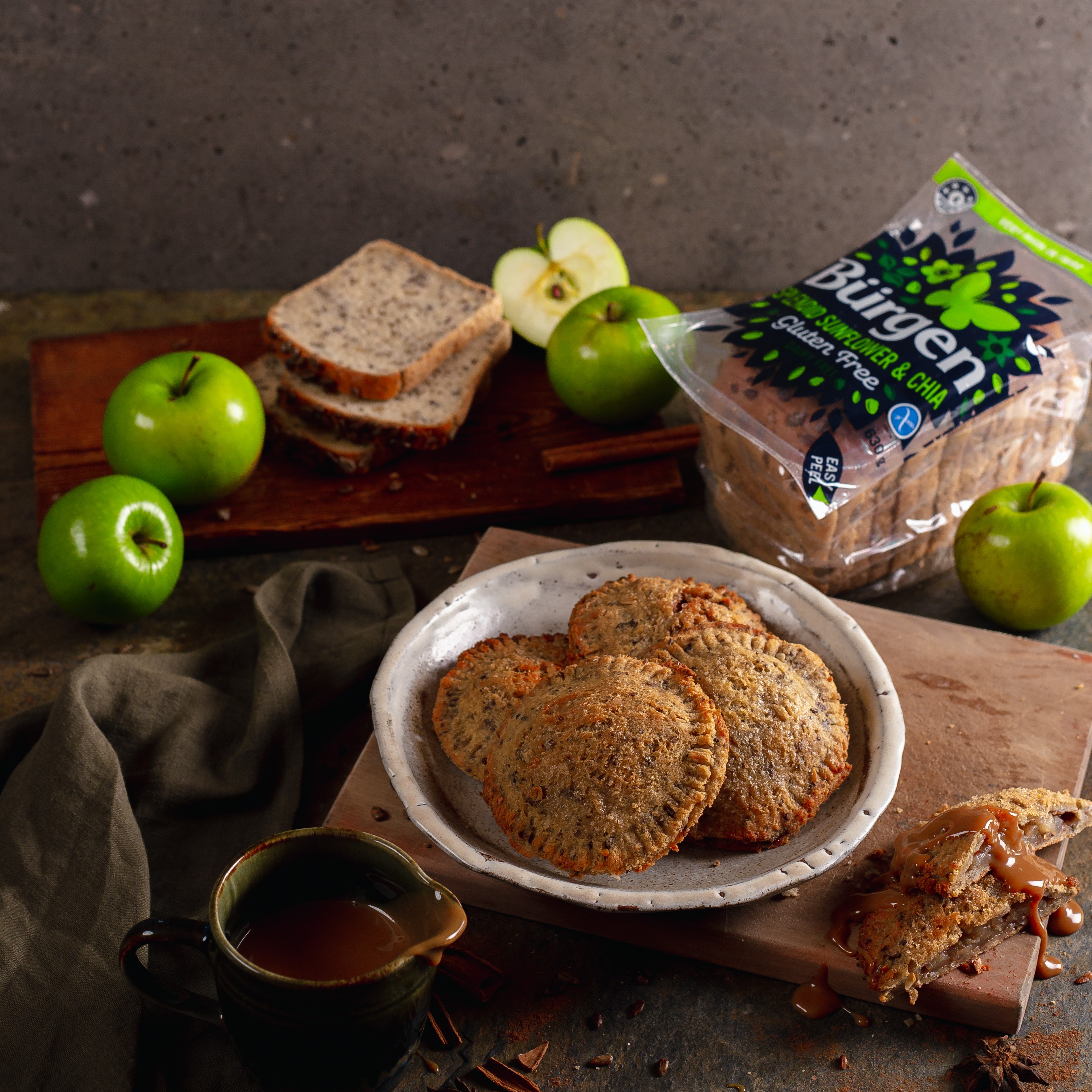 Bürgen Gluten Free Apple Pies
Ingredients
12 slices Bürgen Gluten Free Splendid Sunflower & Chia Bread
2 apples
3 tbsp water
3 tbsp brown sugar
1 tsp cornstarch
1 tsp cinnamon
a pinch of vanilla
1 whole star anise (optional)
a squeeze of lemon juice (optional)
To brush and sprinkle:
melted butter
brown sugar (optional)
Method
Peel, core and chop the apples into small chunks.
In a pot or saucepan, mix water, cornstarch, sugar, cinnamon, star anise and lemon juice. Bring to a boil, stirring constantly, until it thickens up.
Add apples, toss to coat and set aside.
Press a small bowl or large cookie cutter into each slice of bread to create a circle then flatten each slice with a rolling pin.
Spread half the slices of Bürgen Gluten Free Splendid Sunflower & Chia Bread across the kitchen bench and place approx. 1 heaped tbsp of the apple filling in the centre of each.
Place the remaining slices on top, then crimp edges with a fork to seal.
Brush the top of each pie with melted butter.
Sprinkle with brown sugar if desired.
Bake for approx. 20 minutes at 180 degrees, until golden brown.
Let cool for 10 minutes before serving,
Enjoy as they are or drizzle in your favourite sauce (we recommend caramel). Tuck in!