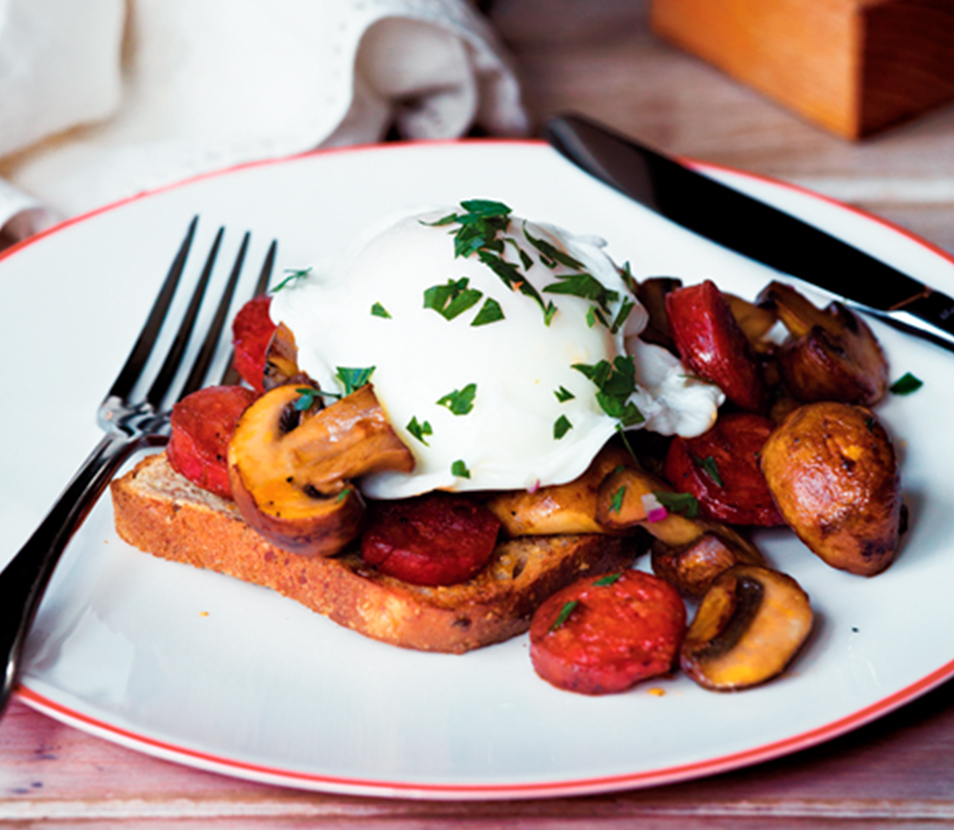 Chorizo, mushroom & egg on Bürgen toast
Ingredients
250g tub Swiss Brown Mushrooms, sliced
200g chorizo sausage (precooked)
2 cloves garlic, sliced
1 teaspoon smoked paprika
2 eggs
2-4 slices Bürgen Original
Chopped parsley to garnish
Method
1. Heat a generous film of olive oil in a frying pan and cook mushrooms over a medium heat until golden, add the chorizo, garlic and paprika to the pan and toss to combine, cook for a further 2-3 minutes.
2. At the same time as the mushrooms are cooking bring a small saucepan of water to the boil, reduce to a simmer and poach the eggs until whites are set.
3. Toast the bread until golden.
4. Pile the mushrooms and chorizo on two of the toast slices, gently sit an egg on top.
Sprinkle with parsley and season with salt and freshly ground black pepper.
Serves 2.